Elite99 10ml 9D Magnetic Chameleon Cat Eye UV Gel Nail Polish Soak Off Shining Glitter Nail Gel Lacquers Magnet Stick Black Base
44880 in stock
Description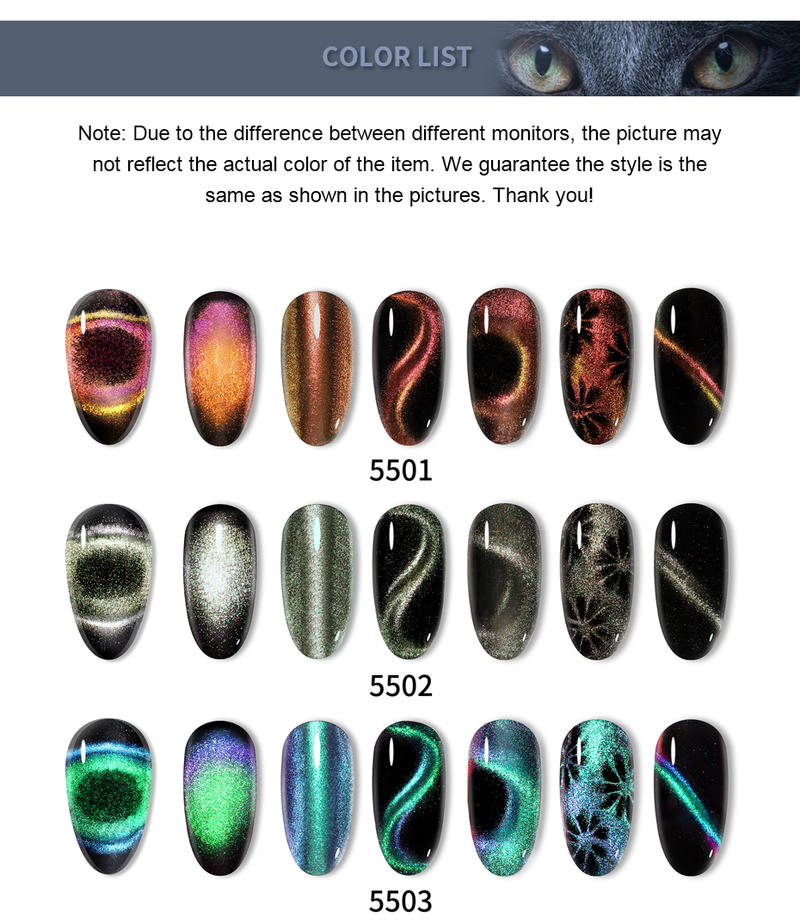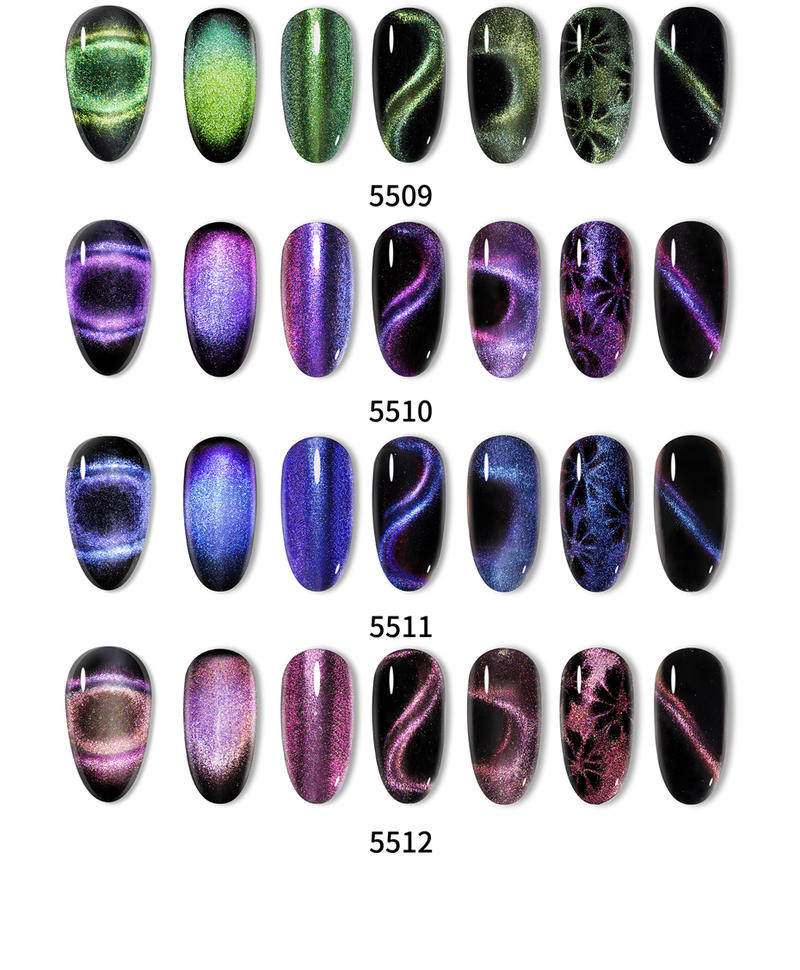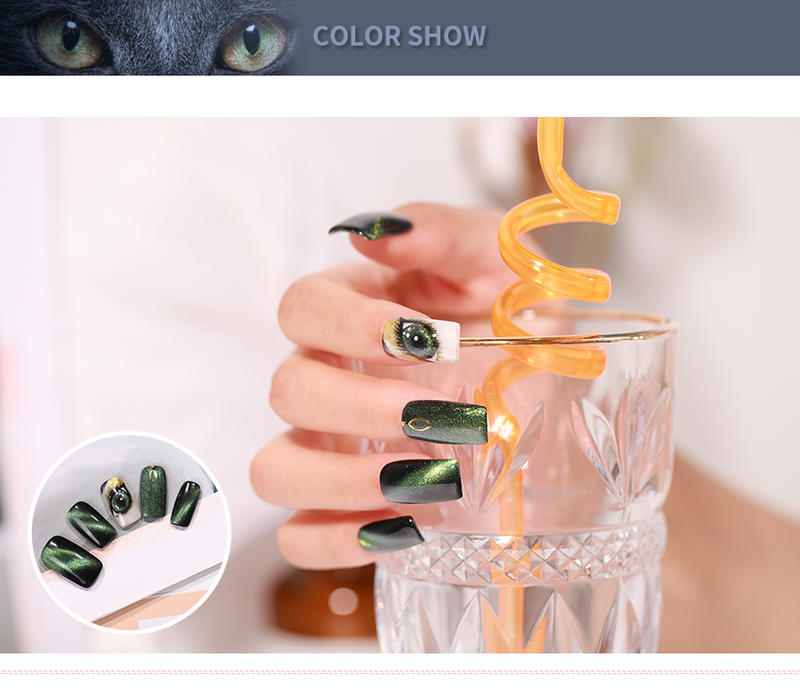 Volume: 10ml
Elite99 is the latest brand to enter the nail fashion industry! Product quality is the foundation of our brand, bringing you full, lustrous colors, which stay shining for weeks. If you love your hands and nails, please use Elite99 polish to make them brighter and make yourself more confident.
Features:
5D Chameleon Cat Eye Line Gel Polish further adds shade-reflecting shimmer to your nails.
The cat eye line deliver amazing color-changing effects based on different angles.
Great for creating different cat eye line patterns. (S shape, Cross, O shape and so on)
Step 1. Trim and clean nail surface to remove any excecss dirt and oil.
Step 2. Apply Base Coat, and cure under UV/LED lamp for 90s or 60s.
Step 3. Apply a thin layer of Black Color Gel. Cure.
Step 4. Repeat step 3.
Step 5. Apply a thin layer of Chameleon Cat Eye Line Gel Polish. DO NOT CURE YET! Hover the magnet stick over each of the nails for about 5-8 seconds to create the cat eye effect. Cure.
Step 6. Apply No-Wipe Top Coat, and cure under UV / LED lamp for 120s or 90s.(If it is Cleaning Top Coat, remove the tacky surface with a cleanser or 75% alcohol-soaked cotton pad.)
To Remove:
Step 1. Soak off the nails into acrylic remover for about 5 minutes,
Step 2. Rip down the whole piece of nail enamel gently on each nail.
Gentle Reminder:
1. Avoid all skin contact. If redness or other signs of adverse reaction occur, discontinue use immediately.
2. Keep tightly sealed. Keep out of sunlight. Keep out of reach of children.

Additional information
| | |
| --- | --- |
| Brand Name | Elite99 |
| Number of Pieces | One Unit |
| Item Type | Nail Gel |
| Volume | 10ml |
| NET WT | 10ML |
| Model Number | Starry Shining 9D Chameleon Laser |
| Ingredient | Resin |
| Quantity | 1Piece |
| Item | 9D Cat Eyes Magnetic Nail Gel Polish |
| Use With | Magnetic Stick |
| Usage | Gel For Nail Art |
| Cured | LED or UV Lamp |
| Certificate | SGS/ MSDS |
| Package Includes | 1 x 9D Cat Eyes Nail Art Gel Polish |
| Lasting Period | 3 Weeks or Above |
| Type | Soak Off |
| Origin | CHINA |
| Condition | New |