Elite99 Nail Stamping Gel Varnish Colorful Nail Art Decorations Plate Printing Polish Nails Lacquer Soak Off UV Lamp Manicure
Description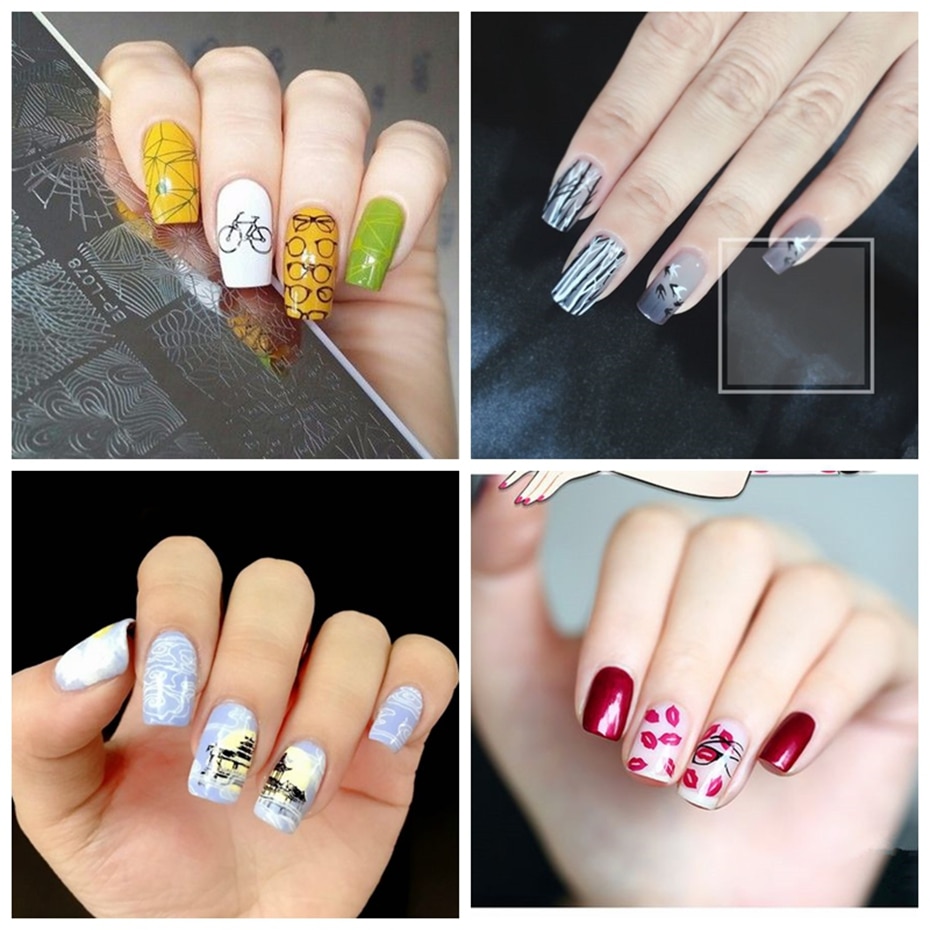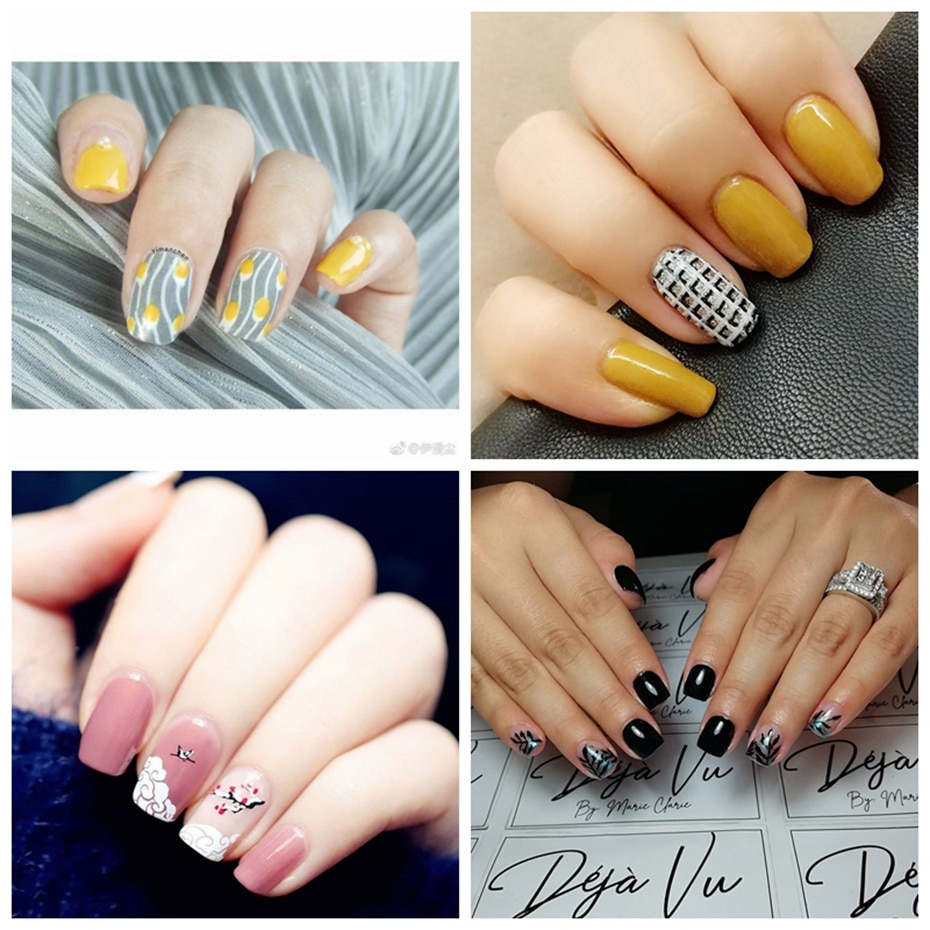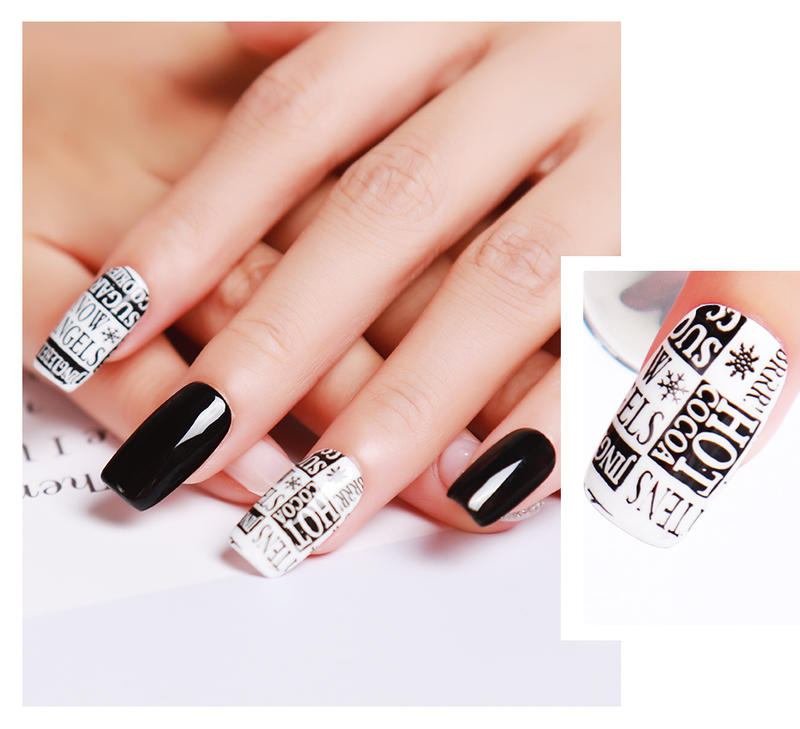 Volume: 8ml
Package Include: 1 x Nail Stamping Print Gel Polish
Features
-Stamping Gel offers you a quick and easy way to get a creative nail art design.
-For best results,use with liquid peel off tape to prevent gel polish from staining the skin around your nails.
Step 1. Clean Nails then trim nail surface as normal manicure process.
Step 2. Apply Base coat.Cure.
Step 3.Choose Color Gel as the base color.Apply and Cure.
Step 4. Apply Liquid peel off tape on the skin around your nails and let it air dry for about 30s.
Step 5. Apply stamping gel over your seleted design on the nail stamping plate.
Step 6. Hold the scraper at a 45-degree angle to the stamping plate,gently scrape excess polish away.
Step 7. Quickly roll the nail stamp over the plate to pick up the design.
Step 8. Transfer the design onto your nails.
Step 9. Cure.
Step 10.Peel off the mess.
Step 11.Apply No wipe top coat and cure.
Note:if the scraper does not scrape away all of the excess polish at the first time,scrape the stamping plate again.
How To Remove:
Step 1. Soak off the nails into acrylic remover for about 5 minutes,
Step 2. Rip down the whole piece of nail enamel gently on each nail.
Gentle Reminder:
1. Avoid all skin contact. If redness or other signs of adverse reaction occur, discontinue use immediately.
2. Keep tightly sealed. Keep out of sunlight. Keep out of reach of children.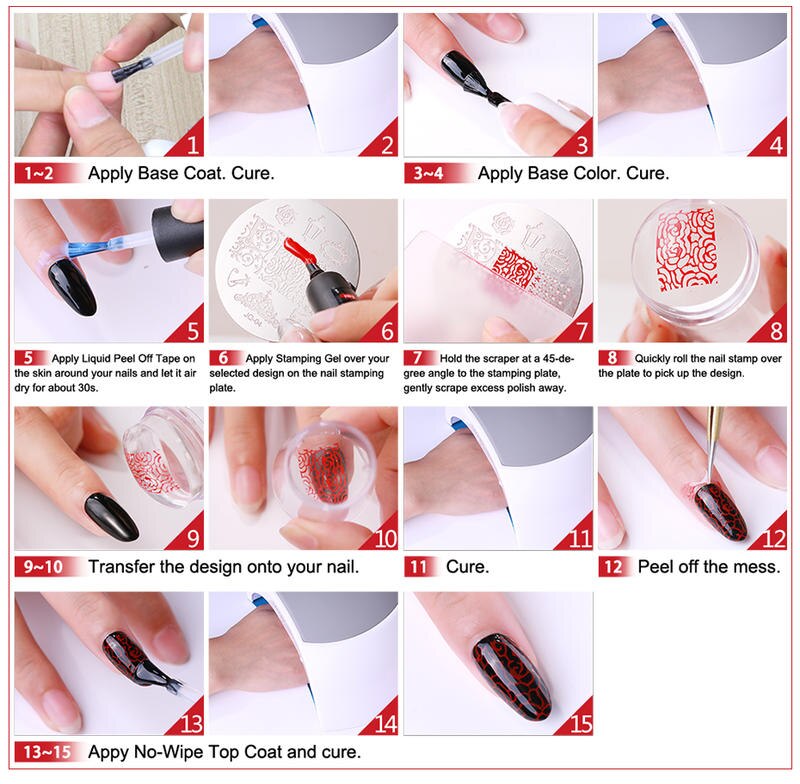 Additional information
| | |
| --- | --- |
| Brand Name | Elite99 |
| Number of Pieces | One Unit |
| Item Type | Nail Gel |
| Volume | 8 ml |
| NET WT | 8ml |
| Model Number | Nail Stamping Print Gel Polish |
| Ingredient | Resin |
| Quantity | 1Piece |
| Item | Nail Stamping Print Nail Gel Varnish |
| Usage | Gel For Nail Art |
| Cured | LED or UV Lamp |
| Certificate | SGS/ MSDS |
| Package Includes | 1 x Nail Stamping Print Nail Art Gel Polish |
| Lasting Period | 3 Weeks or Above |
| Type | Soak Off |
| Origin | CHINA |
| Condition | New |
| Use with | Nail Stamp/Printed steel plate |