Elite99 Plaster Gel Polish Soak Off UV LED Nail Varnish Primer Gel Polish Salon 3D Painted Carving Gel Manicure DIY Nail Art 5ml
Description
Brand:Elite99
Type:Gel Nail Polish
Effect:3D Carving
Colour:Multicoloured
Volume:5 ml
Unit Type:Unit
Unit Quantity:1
Why did the polish chips peels quickly ?
1.Not file the nail slightly. if you want the polish last longer,the first step is important,file the nail and keep them dry.
2.May be your base and top coat are not good quality. Our brand base and top coat will be better,it is our customers feedback to us ,if wear our polish,it is better to combine our brand base and top.
3.Base and top wear too thick or inhomogeneous then it will peels easily.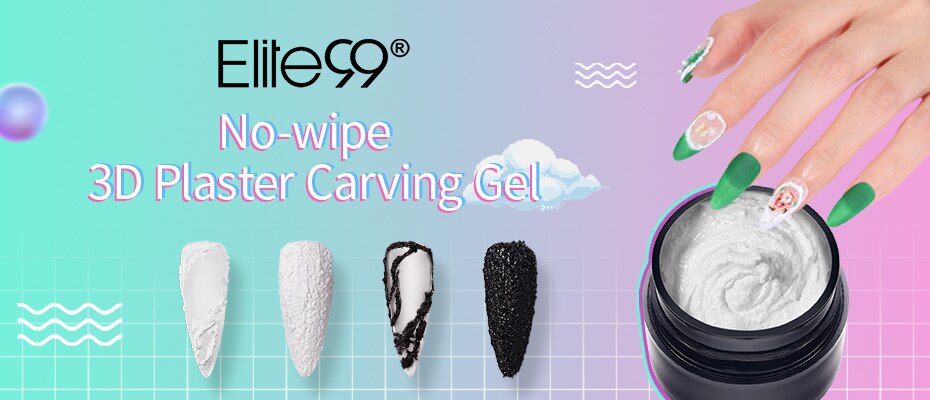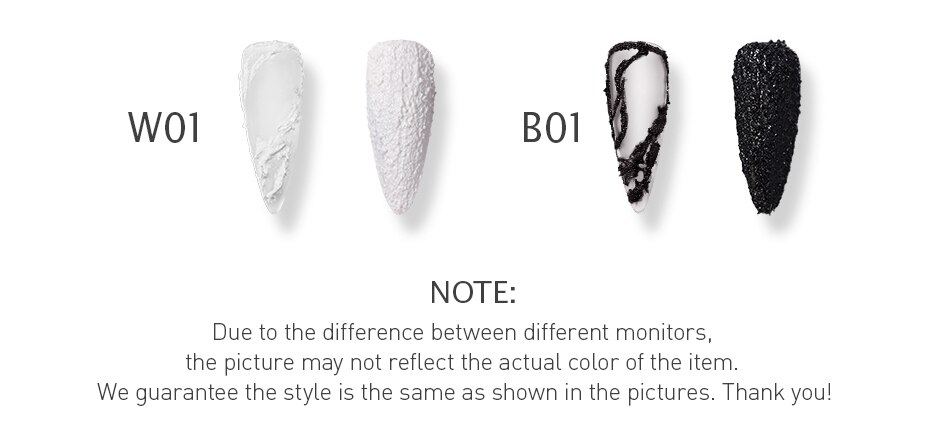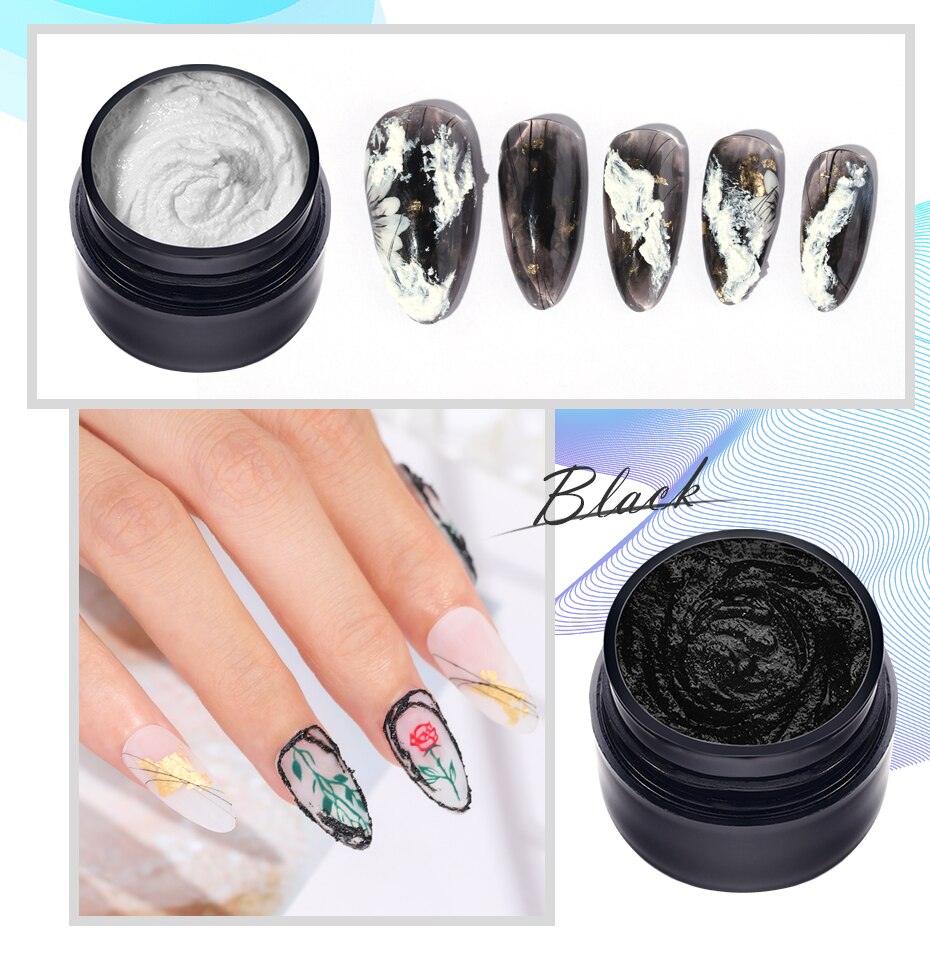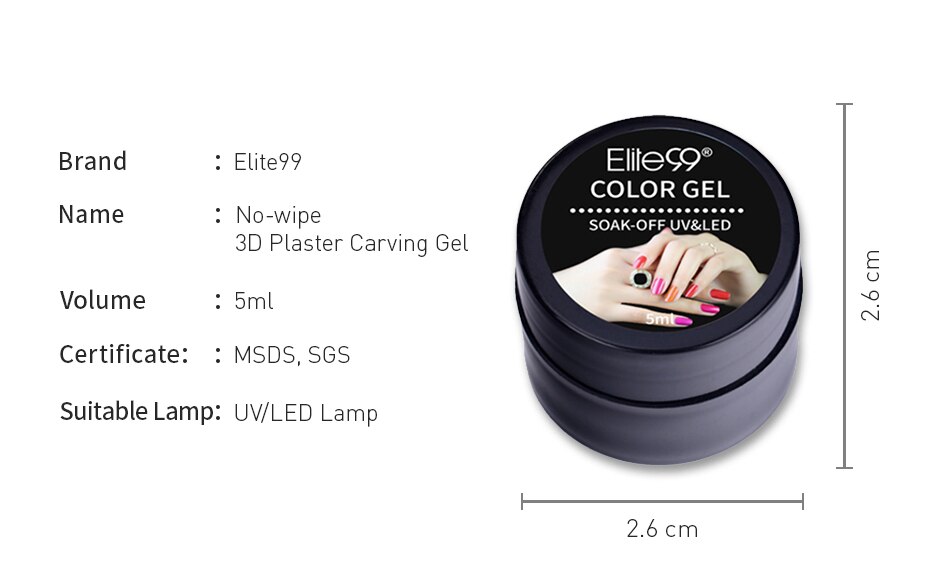 Exclusive Brand: Elite99
Elite99 is the latest brand to enter the nail fashion industry! Product quality is the foundation of our brand, bringing you full, lustrous colors, which stay shining for weeks. If you love your hands and nails, please use Elite99 polish to make them brighter and make yourself more confident.
Features:
* The gel is packed with different shapes of laser glitters to give your nails a charming look.It can be applied over any base colors.
* A professional Nail Art Gift for yourself or your girlfriend;
* Best quality control to ensure high quality polish;
* On like polish, wears like gel, off in minutes;
* It offers the widest color range for customer to experience professional soak-off nail art in a reasonable price;
* Long lasting for at least 2-3 weeks, fantastic and super bright nails for you;
* No grinding. No filing. No drying time after application: Curing with UV gel. End of redoing from scratch;
* No more imperfect surface, dents or nails cut. Color resistant, flexible and shiny resistant to any test.
Volume: 5ml
Package Include: 1 x Gel Polish
How to use:
Step 1: Clean nails then push back cuticles and trim nail surface as normal manicure process
Step 2: Apply Base coat, and cure under UV lamp for 2 minute, LED light for 30 seconds
Step 3: Apply Color Polish in a thin application, and cure under UV lamp for 2 minutes, LED light for 30-60 seconds
Step 4: Apply a second coat, then cure under UV lamp for 2 minutes, LED light for 30-60 seconds. Apply the third coat if necessary
Step 5: Apply Top coat and cure under lamp for 2 mins, LED light for 30-60 seconds
Step 6: Wipe off tacky surface with cotton soaked with cleanser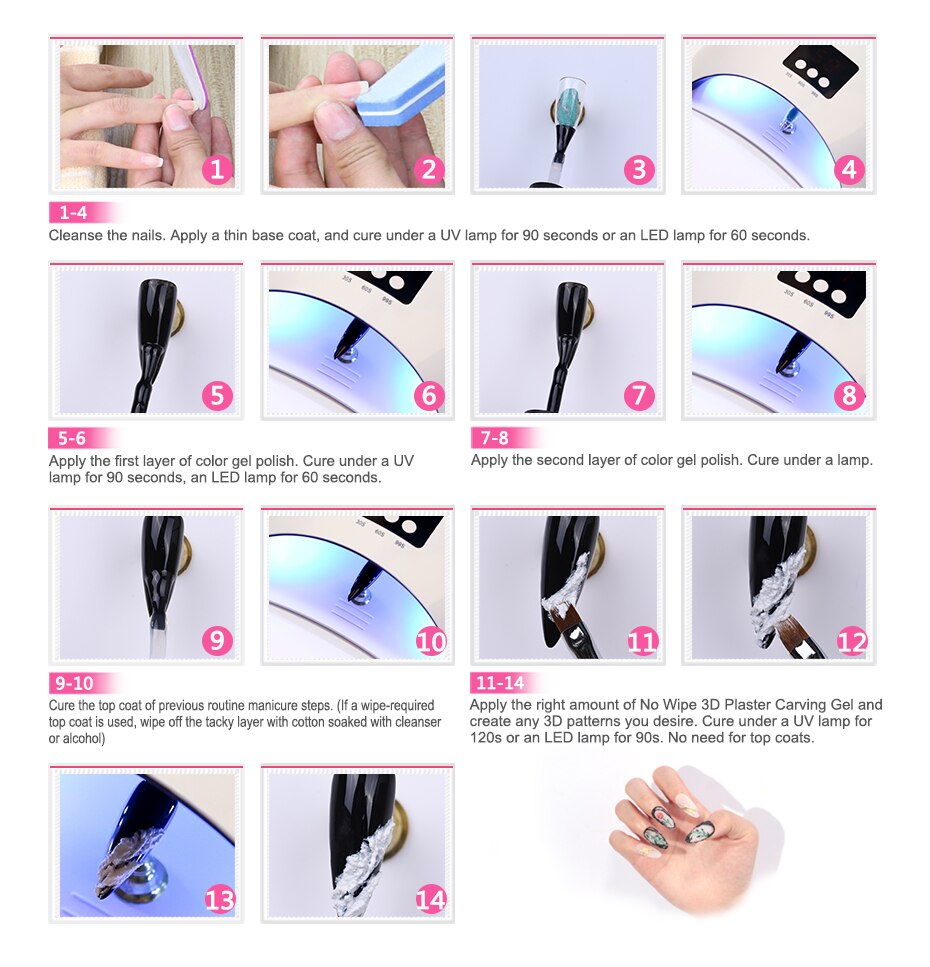 Additional information
| | |
| --- | --- |
| Brand Name | Elite99 |
| Number of Pieces | One Unit |
| Origin | CNOrigin |
| NET WT | 5ml |
| Type | Gel Polish |
| Brand | Elite99 |
| Effect | 3D Carving |
| Colour | Multicoloured |
| Unit Type | Unit |
| Unit Quantity | 1 |